Bob Steele was the #1 Arbitron rated Morning Drive Air Personality for Verstandig Broadcasting's 104.7 WAYZ (Hot Country) for six years. After that, he moved to Afternoons on WAYZ and took on the responsibility of the Morning Drive show on sister station Country Legends 92.1, WPPT-FM (Classic Country Favorites).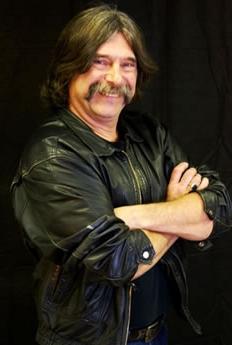 Steele came to WAYZ with over 35 years of broadcast experience and has worked in the Country, Oldies, Classic Rock, Rock, and Top-40 (CHR) formats in such markets as New York City, Nassau in the Bahamas, Washington, Baltimore, Richmond and a variety of beach and resort locales. Steele is currently Director of Media Operations for BayNet.com and BayNet Radio.com, an Internet-based media company featuring local Internet News, On-Air Radio operations, and Video Production. Steele has vast experience in all aspects of the broadcast industry from Management and Consulting to
Programming and On-Air. In addition Steele is one of the co-hosts of the award winning "In The Pits Racing Radio" show broadcast Saturday Mornings on 106.7 The Fan, WJFK-FM in Washington DC.
 Throughout his career Steele has specialized in the development of non-traditional formatic combinations that blend the uniqueness of a geographical area or market with the local music scene, and the product coming out of Nashville. He has an uncanny ability to localize a mainstream format into a vibrant listener-driven locally relevant music mix.

Steele actively encourages audience reactions to new music and actively solicits their responses on air through audience participation segments like "Love It or Leave It". Extensive research and audience testing is necessary to introduce relevant new songs and yet elicit strong response to old favorites. He feels that being abreast of the newest recording artists and their songs and introducing them to the audience is vitally important.

Steele has also designed unique long and short form music features to involve radio stations with the local country music scene. Segments like "Thunder Backstage"- A weekly local music show showcasing area musicians and bands are instrumental in breaking new country talent (local, regional and national) to an active and enthusiastic audience of new country listeners.

Steele is a pioneer in applying new technology to the broadcast industry, actively researching and developing ways to use the Internet and new social media forums as delivery systems for radio audio and record label product to the consumer. Steele is also actively involved in the incorporation of live streaming audio to market radio stations and air personalities via Facebook, MySpace, Twitter, and Linked-In to active on-line listening and internet savvy country radio listeners. During his tenure in the Bahamas Steele was active in the design and development work for the use of in-place fiber optic cable and Internet delivery systems to distribute programming from centrally located main station facilities in Nassau and Freeport to smaller affiliated stations located on the outer family Islands.

Steele believes strongly in "giving back to the industry" and has taught Broadcasting and Journalism courses on both the university level (Salisbury University, Salisbury, MD) and trade school level (Connecticut School of Broadcasting, Crystal City/Arlington, VA). As a consultant with his own consulting firm, DigiTec Consulting, he provided valuable Formatic, Programming, Promotion, Operations and Management Advice to client stations and broadcast groups. Steele has also designed the curriculum and taught beginning and advanced broadcasting courses to Bahamian national radio air personalities as a paid on-staff consultant at More-94 FM (a national Bahamian Broadcast Group) for several years in Nassau, New Providence, The Bahamas. He was a former contributing member of the Consultant's, General Manager's and Programming Panels for the industry web site www.RadioReady.com. Bob also regularly conducts training seminars for beginning Country radio broadcasters.

Steele is active in the community and supports Veteran's issues/organizations, the Boy Scouts, Racing children's charities, the American Cancer Society, and various Cancer Research organizations, and has Emceed numerous on-camera segments for the Children's Miracle Network Telethon, and the Jerry Lewis Labor Day Telethon. He regularly Emcees remotes, promotions, and events around the four- state region. He is on the Board of Directors of the National Fallen Heroes Memorial and is active in fund raising for that organization. His hobbies include music, snow skiing, surfing and road-racing sports cars with the Sports Car Club of America (SCCA) on both the Regional and National levels of competition. Steele's "Scorpion Racing Group" is the 3-time returning championship team (2008-2009-2010 seasons) in the Mid-Atlantic Road Racing Series (MARRS).